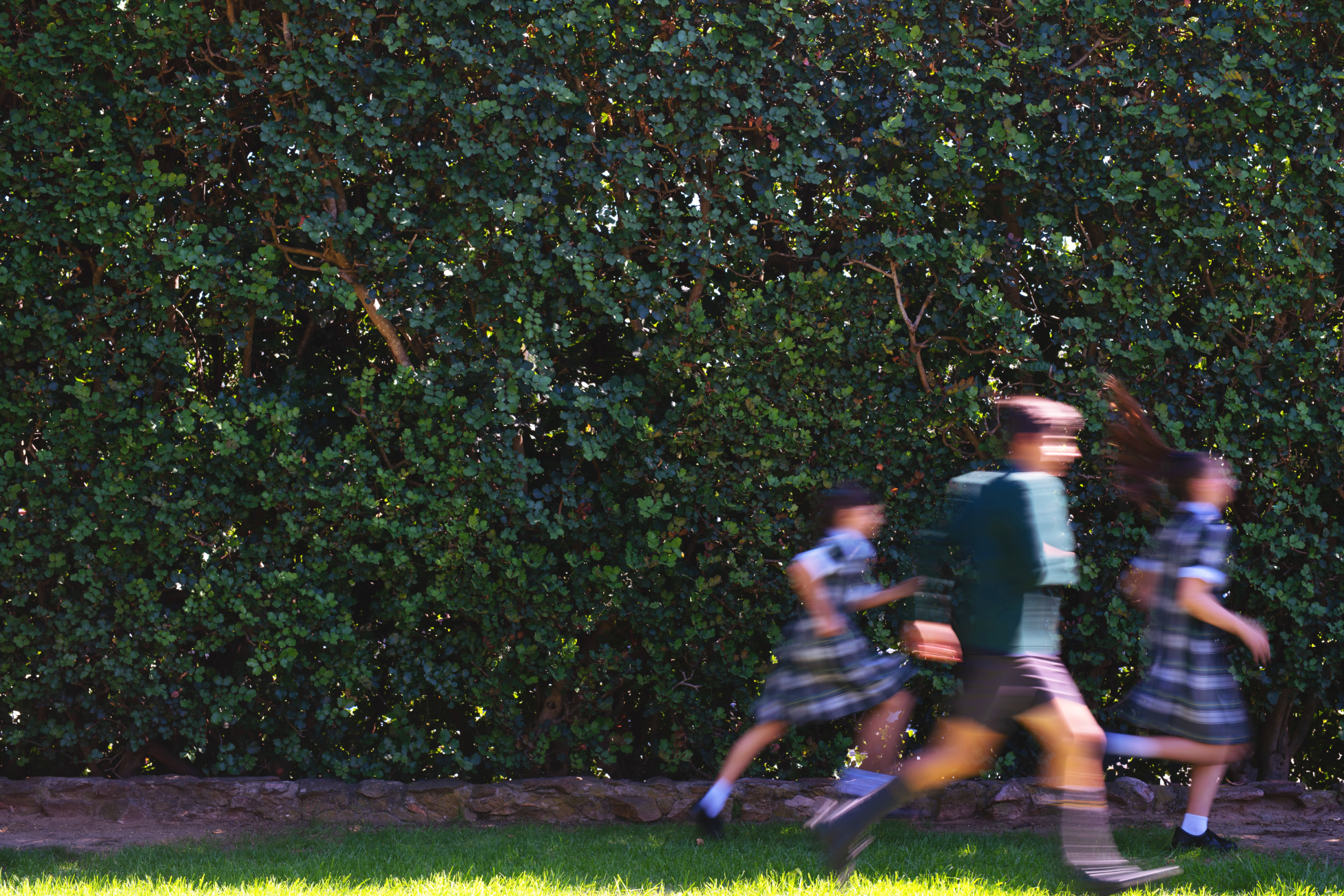 Mercy Vine
Term 1, | Issue No. 2 - 10 March 2023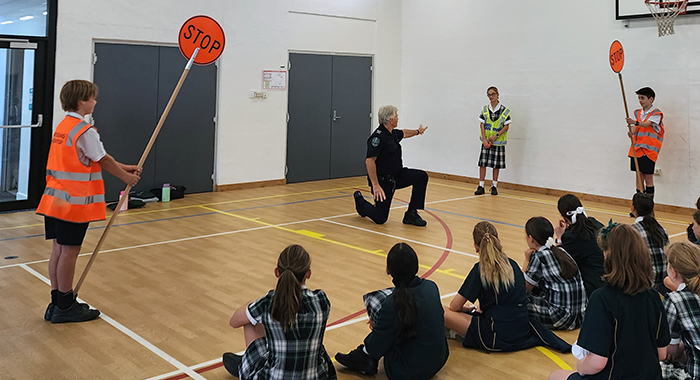 Middle Moments
Embracing leadership opportunities
Welcome to the start of the 2023 academic year, especially families joining our community for the first time
Middle School Family Information Session
Thank you to everyone attended our Information Session - it was great to see so many families positively engaging with our educators. This information evening is one way we actively collaborate with families to enhance student learning and wellbeing, with further opportunities as the year progresses. Families are encouraged to make contact us to discuss any student learning and wellbeing opportunities and issues.
---
Year 6 Crossing Monitors
Our Year 6 students are proudly taking on supervising road safety as School Crossing Monitors, having recently completed training by officers from the South Australia Police Road Safety Centre.
Through this training students know how to safely stop vehicles approaching the school crossing, and facilitate the safe passage of pedestrians. All participants will receive a certificate issued on behalf of the Commissioner of Police that authorises them as official School Crossing Monitors. Please keep a look out for the lollypop stop signs on Delamere Avenue and follow our School Crossing Monitors' advice to keep everyone safe on their way to and from our campus.
You can read more information on school crossing monitor training and road safety here.
---
Year 7 bike and tent education
In Week 5 our Year 7 students began preparations for their upcoming camp experience with hands-on bike and tent education sessions. These lessons gave students the knowledge required to set up and sleep in tents - a first for some - and gave them the opportunity to develop important social skills that will serve them well in this tight-knit setting.
The Bike Education component is designed to develop students' confidence using mountain bikes, and enhance their understanding of safe and responsible riding techniques, particularly in trail riding situations. Both sessions offered ways to create environmental awareness and provided a platform for students to develop independence outside of their comfort zone.
---
Middle School Leadership
We are blessed to have the support of students who eagerly undertake various leadership opportunities across the Middle School. Congratulations to everyone who nominated for a leadership position in 2023. The following students will work closely with Middle School SRC Coordinator, Mr Lachlan Jones, to enhance their capacity as leaders and develop student agency. I trust they will enjoy the opportunity and demonstrate outstanding service to the Mercedes College community.
Middle School Leaders
Samuel Doan
Ava Barton
Annabelle Phillips
Thomas Stirling
---
Middle School SRC Executives
Pallas Hannan
Will Braddy
Harry Mills
Cara Dalzotto
Freya McBride
Claudia Patterson
Zara Van Der Linden
Qisen Wang
Hunter Wood
Ella Harvey
Violet Hille
---
Middle School SRC Representatives
6TB
Willow Hann
Gabrielle Lefevre
6CO
Dionne Hnoudis
Aidan Thom
6JF
Alexander Giannias
Lily Turner
7JA
Zara de Bruin
Jensen Marold
7LH
Henry McPhail
Milly Pfitzner
7EM
Alexander Roccisano
Sophie (Yanqing) Shan
7GB
Gilbert Pronk
Maggie Robinson
7JM
Mitchell Chan
Charlie Park
8TN
Francesca Fiocchini
8DC
Will Catinari
8LT
Frazer Agzarian
8AN
Alice Thompson
8FG
Johnny Manos
---
Ben Dray
Head of Middle School
News and Events
Community safety | everyone's responsibility
Keeping children safe is the responsibility of everyone in our community.
Please talk with your children about how they can stay safe when out and about, including what to do (and not do) if they are approached by someone they don't know.
If approached by someone unknown and unwelcome, children are advised to keep walking/moving, not engage in conversation, and to never accept an offer for a ride or gift.
If they feel unsafe they can also seek the assistance of other nearby and trusted adults, as well as make a formal report to police.
South Australia Police suggest that if children are approached by someone unknown and unwelcome, that they use their mobile phone - if they have one - to call police if anything about the interaction "doesn't feel right".
Reports about suspicious activity can be made to:
Feedback
We are committed to ensuring the Mercy Vine is an easy and pleasant experience for our readers. Please click here to provide us with your feedback.