Term 1, | Issue No. 2 - 10 March 2023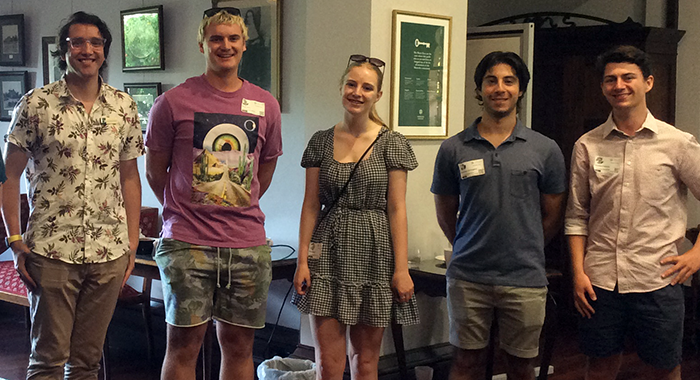 Enriching Experiences
Mentors ready to offer support
A new year with new mentoring opportunites
This year we are delighted to welcome new community members to work alongside our Year 12 students as mentors supporting learners across the College .
Community mentors are drawn from our community of old scholars, OSHC educators, past parents, staff members, and TAFE and University students studying education, teaching, or psychology who have something positive to offer and enjoy building a connection with our community.
At a welcome and briefing session our new mentors had an opportunity to speak with returning members, who shared their insights about mentoring and the positive connections they've made with students.
Thank you to our mentors who volunteer to share their time with our students, and make a wonderful contribution to Mercedes College.
If you would like to join, or find out more about mentoring, please contact sheuzen@mercedes.catholic.edu.au.
Stephen Heuzenroeder
Student Mentoring Coordinator
Community safety | everyone's responsibility
Keeping children safe is the responsibility of everyone in our community.
Please talk with your children about how they can stay safe when out and about, including what to do (and not do) if they are approached by someone they don't know.
If approached by someone unknown and unwelcome, children are advised to keep walking/moving, not engage in conversation, and to never accept an offer for a ride or gift.
If they feel unsafe they can also seek the assistance of other nearby and trusted adults, as well as make a formal report to police.
South Australia Police suggest that if children are approached by someone unknown and unwelcome, that they use their mobile phone - if they have one - to call police if anything about the interaction "doesn't feel right".
Reports about suspicious activity can be made to:
Feedback
We are committed to ensuring the Mercy Vine is an easy and pleasant experience for our readers. Please click here to provide us with your feedback.