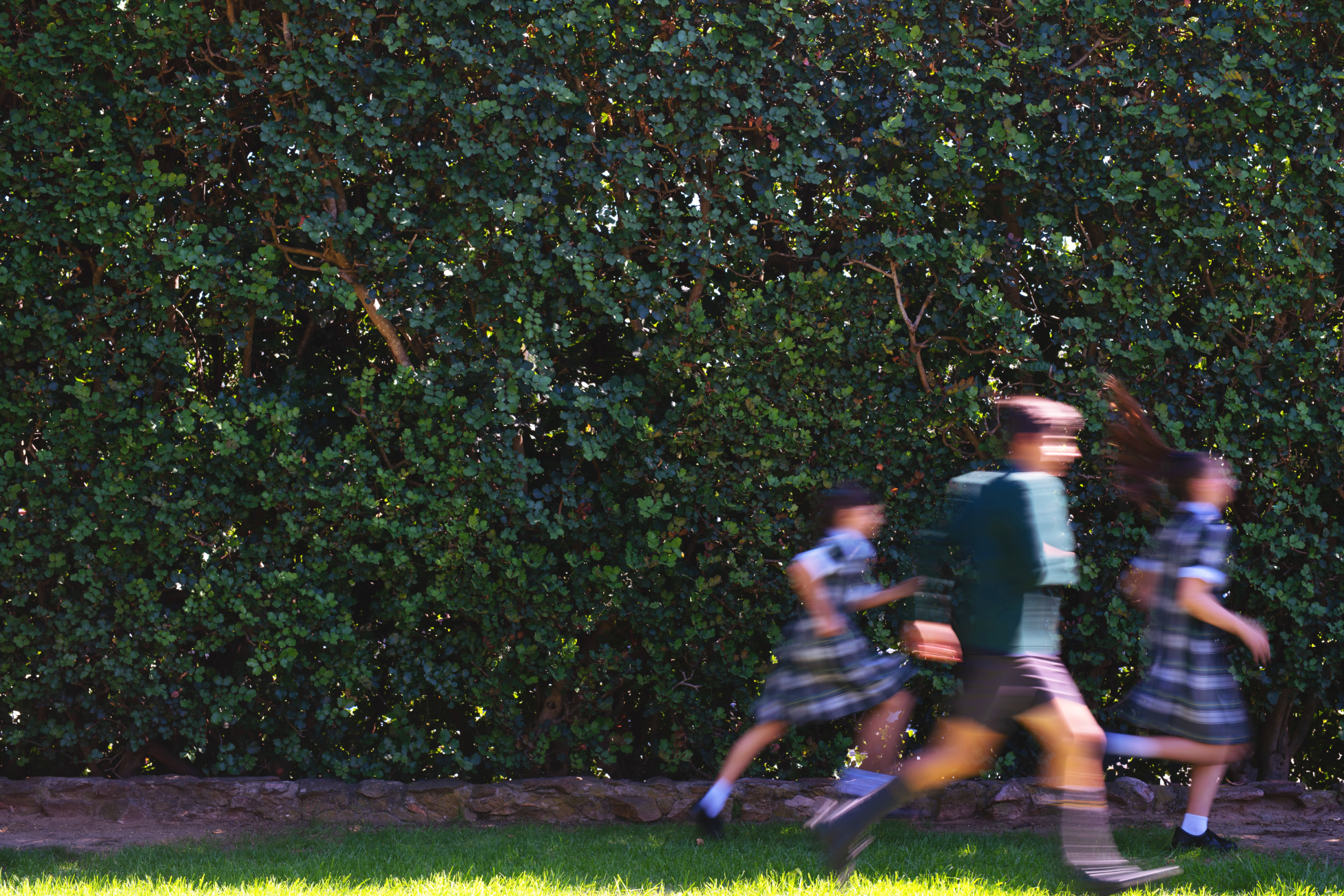 Mercy Vine
Term 1, | Issue No. 2 - 10 March 2023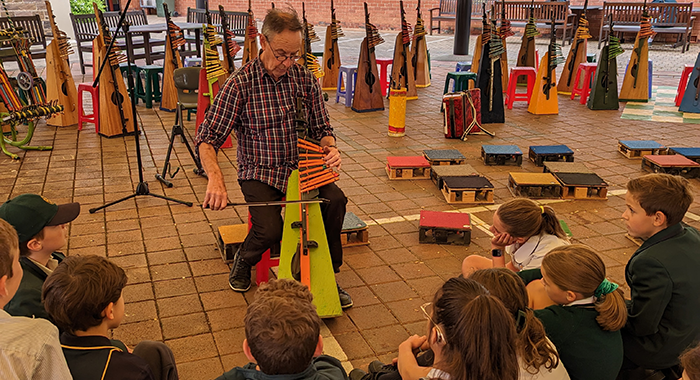 ARTStanding
Junior artists shine
Colour and music fill the campus
Primary Years Programme | Visual Arts
Many exciting things have already been happening in our new art room.
Art journeys across the Junior School have encompassed a variety of themes and techniques:
| | |
| --- | --- |
| Reception | Experimented with collage murals. |
| Year 1 | Created collaborative ink and watercolour fantasy gardens. |
| Year 2 | Took inspiration from the illustratinos of Allison Lester to create beautiful line drawings of 'a special place', to be painted later. |
| Year 3 | Ventured into self portraits in collage. |
| Year 4 | Undertook life drawing in the Rose Garden and creation of Worry Dolls. |
| Year 5 | Investigated the works of Mexican artist Frida Kahlo, whose exhibition they will have the chance to visit later this year. |
Students are exploring a large variety of media and are excited to be learning and inquiring through an art lens.
Our focus of independence and agency in the art room is beginning to blossom, with all students developing their confidence.
I can't wait to see where their creativity leads us!
Jane Finnimore
PYP Visual Arts Teacher
---
Innovative Music Making
Year 4 and Year 5 students really found their rhythm recently with a visit from Jon Madin of Marimba Music.
Armed with some familiar and less familiar instruments, students threw themselves into exploring echo-cellos, musical bikes, marimbas, drums, and musical boxes with curiosity and enthusiasm. After a day of learning, they showcased their learnings to the remainder of the Junior School, even getting the teachers up for an impromptu performance!
Students worked collaboratively, explored and inquired to successfully learn new songs and build their confidence as performers.
Bec Pfitzner
Junior School Music Key Leader
News and Events
Community safety | everyone's responsibility
Keeping children safe is the responsibility of everyone in our community.
Please talk with your children about how they can stay safe when out and about, including what to do (and not do) if they are approached by someone they don't know.
If approached by someone unknown and unwelcome, children are advised to keep walking/moving, not engage in conversation, and to never accept an offer for a ride or gift.
If they feel unsafe they can also seek the assistance of other nearby and trusted adults, as well as make a formal report to police.
South Australia Police suggest that if children are approached by someone unknown and unwelcome, that they use their mobile phone - if they have one - to call police if anything about the interaction "doesn't feel right".
Reports about suspicious activity can be made to:
Feedback
We are committed to ensuring the Mercy Vine is an easy and pleasant experience for our readers. Please click here to provide us with your feedback.