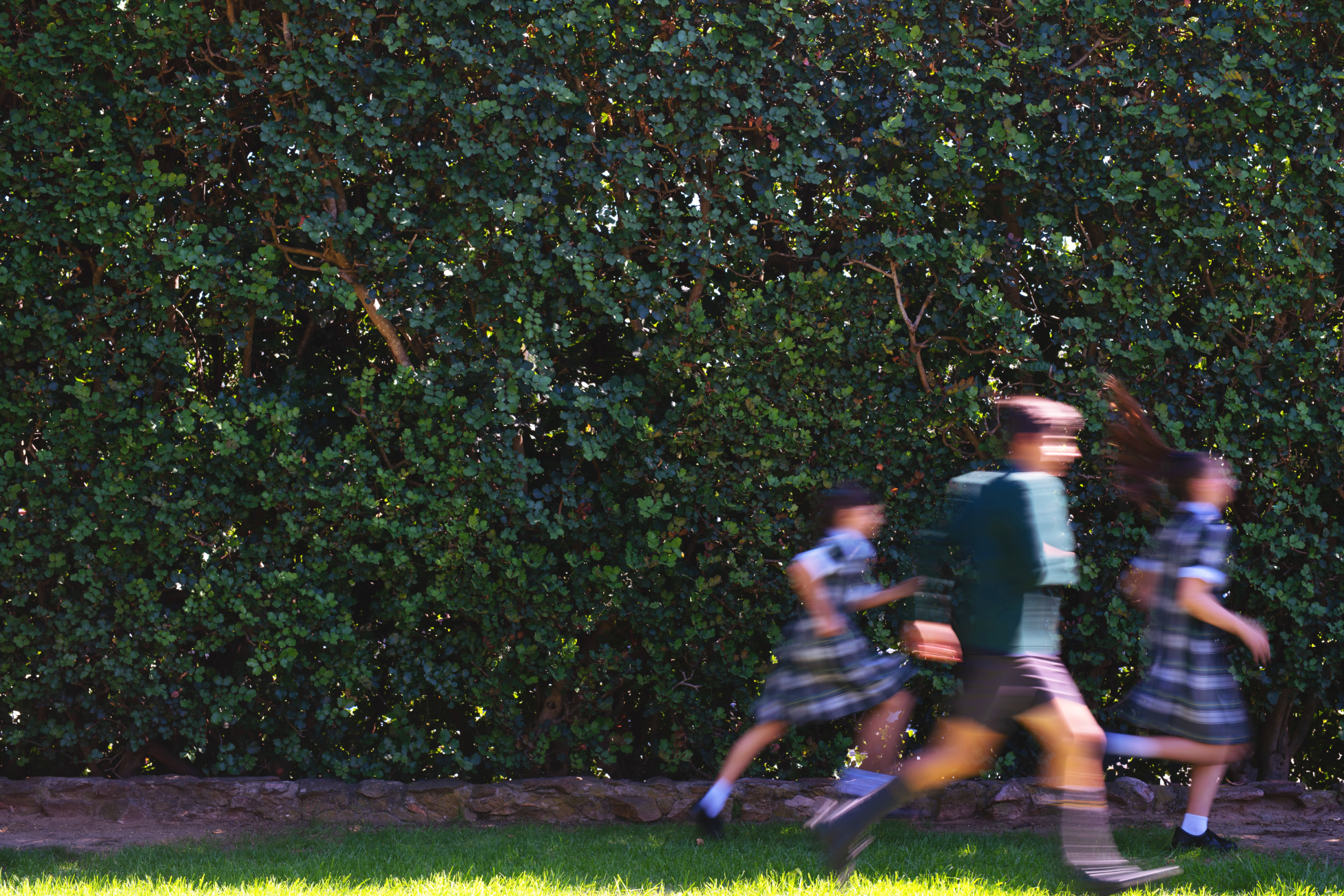 Mercy Vine
Term 1, | Issue No. 2 - 10 March 2023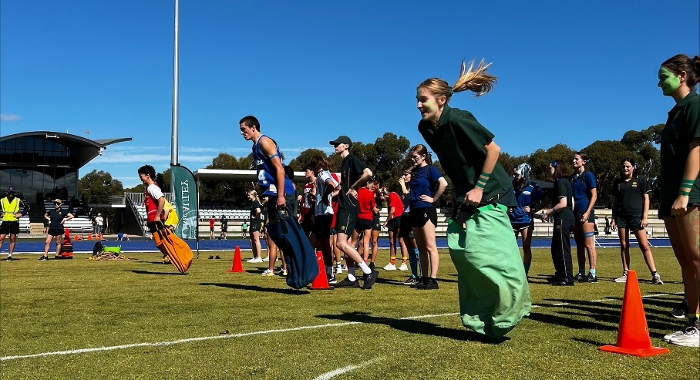 College Leadership
Abundance of learning experiences
Today we enjoyed the Year 7 to Year 12 Athlectics Carnival at the SA Athletics Stadium and celebrated the International Womens' Day breakfast with invited students able to hear from keynote speaker, Ambassador Caroline Kennedy. We are well into Term 1 and there's an abundance of learning taking place right across our campus now, with more to come! From early learners adjusting to new routines, and senior students setting themselves up for assessment success, to inquiry based learning in the classroom as young minds explore issues and topics through a solutions lens, learning takes many forms.
At Mercedes College there's also an abundance of outside experiences including mountain bike riding, erecting and dismantling tents ahead of camps, excursions to interesting museums and institutions, plus learning through play and time socialising with peers during breaks, and guest speakers sharing their insights too. There's also a number of additional excursions due to the building project. Thank you to our educators for developing interesting and engaging opportunities, and a number of our volunteers for joining with us to deliver great experiences.
Underpinning all learning at Mercedes College are the Mercy Keys, or values, that we live and practice through our interactions, decision making and restorative practices. A key part of learning is making mistakes, and learning from situations and interactions that may not go as planned or intended. With consistency in how we guide and support students to reflect – as well as ourselves – we can all learn from these daily experiences that enrich our lives. There's many an occasion when the best learning occurs through otherwise incidental moments and experiences.
Over the past 12 months significant investment has gone into monitoring students' academic, social and emotional wellbeing. Our educators, together with our faculty and year level leaders, plus heads of school and college leaders, understand where to push harder, ease up, and guide students to achieve their best. It's not always easy to find the balance between high support and high accountability, but in the science and art of teaching and the complexities of learning, it's a privilege to work with so many talented people that do this well making the complex look simple, seamless and easy.
Using multiple forms of data also informs how we implement curriculum and extra curricular activities to extend and enrich learning opportunities for all ages and stages across our R-12 campus. This also creates pathways, be that from Petites Voix to Festival Choir and performing at college events, to drama productions and so on. Congratulations to all students participating in the arts, sports and leadership opportunities on offer this Term, and throughout 2023.
At our College Council Open Meeting later this month, we will share the work we are doing to shape learning experiences across the college to produce confident, ethical and successful global citizens ready to address the challenges of their time – in a world rich in change, opportunities and need for creative and critical thinkers.
During this one-hour session, together with our Council Chair, I will cover off on what we have achieved to date, and the priorities going forward across our five strategic goals, as well as developments across our campus. In addition I will update you on the evaluation now underway by the Council of International Schools, and how you can participate, and later this year, our International Baccalaureate evaluation that ensures we are delivering a contemporary education – both providing you rigours measure of our performance educating to international standards.
At this session you can also be ask us questions about our 5 year strategy and 10 year master plan plus the governance role of the group. Simply register to attend and share your interest areas with me to cover.
This month we're also celebrating 55 years of international student learning at Mercedes College and I'm looking forward to seeing lots of families next Thursday – 16 March 2023 – at our International Food Fair. As a proud International Baccalaureate world school this is an excellent occasion for us to come together as a community and celebrate the richness diversity brings to our lives and community.
International Food Fair
Thursday 16 March 2023
Mercedes College | Rose Garden
4pm to 8pm
Pre-purchase a dinner voucher to receive a complimentary beer, wine or soft drink on arrival.
See you there!
Andrew Balkwill
Principal
News and Events
Community safety | everyone's responsibility
Keeping children safe is the responsibility of everyone in our community.
Please talk with your children about how they can stay safe when out and about, including what to do (and not do) if they are approached by someone they don't know.
If approached by someone unknown and unwelcome, children are advised to keep walking/moving, not engage in conversation, and to never accept an offer for a ride or gift.
If they feel unsafe they can also seek the assistance of other nearby and trusted adults, as well as make a formal report to police.
South Australia Police suggest that if children are approached by someone unknown and unwelcome, that they use their mobile phone - if they have one - to call police if anything about the interaction "doesn't feel right".
Reports about suspicious activity can be made to:
Feedback
We are committed to ensuring the Mercy Vine is an easy and pleasant experience for our readers. Please click here to provide us with your feedback.