Term 4, Issue No. 2 - 12 December 2022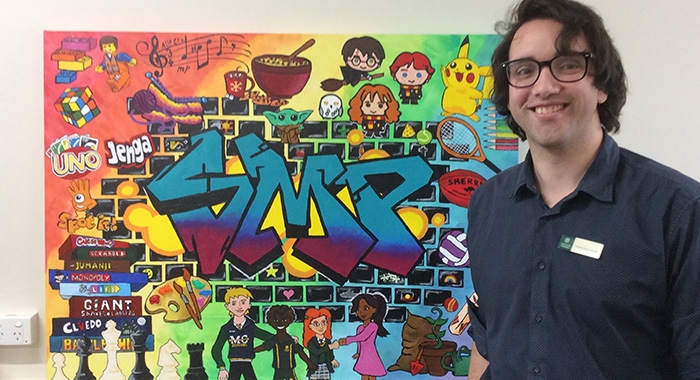 Student Mentoring Programme
You've got a friend in SMP
An end-of-year celebration of connections made
Our End of Year Student Mentoring Programme Liturgy Celebration took place in the Junior School Hall and was a wonderful opportunity to celebrate the success of our mentors and students in the Student Mentoring Programme (SMP) this year.
All students who have been involved in the Programme were invited to attend, along with their student and community mentors, and student parents. It was especially great to see so many graduates return for the event! Everyone was treated to a touching rendition of Carole King's You've got a Friend by Year 12 mentors Raff Raschella and Maisie Aitkin – a fitting tribute to what is at the heart of SMP.
Attendees enjoyed a photo and video montage of all the wonderful connections and relationships between students and their mentors and, looking around the room, there were a few tears shed. It was also an occasion to display our beautiful new SMP artwork that I have been working hard on this term with students and mentors. The final piece encapsulates what the Programme is all about and is a stunning display of art and team work.
Mentors joined us afterwards for morning tea, which was a great opportunity to catch up and thank them for their efforts this year. It takes a special person to be a mentor; to volunteer their time selflessly and graciously for the purpose of supporting a student in need and brightening their day without any expectation of anything in return. The reason we do this is for them. This programme could not run without volunteer Mentors, so here is another big thank you to them: mentors really do make a difference!
If you would like to be a Mentor next year, please contact me via SEQTA direqt message.
Stephen Heuzenroeder
Student Mentoring Programme Coordinator
Feedback
We are committed to ensuring the Mercy Vine is an easy and pleasant experience for our readers. Please click here to provide us with your feedback.