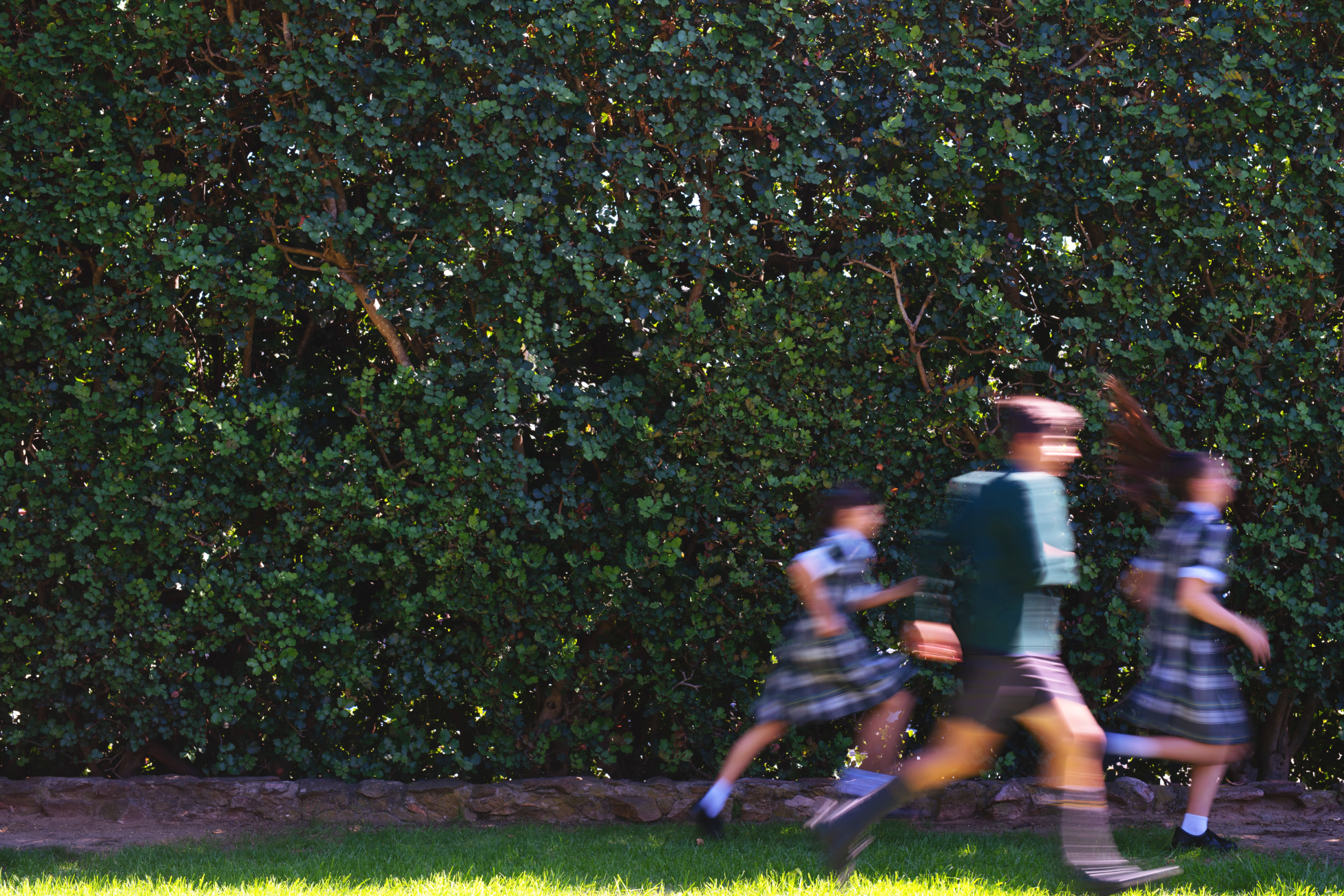 Mercy Vine
Term 4, Issue No. 1 - 11 November 2022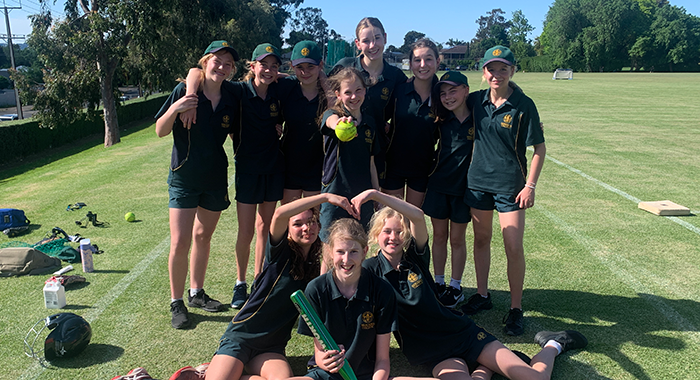 Good Sports
Athletics a shining star
Summer sport is underway
Summer Sport 
Term 4 summer sport has started successfully across the secondary girls and boys sports programmes. Our teams have been competing in Volleyball, Touch Football, Cricket, Water Polo, Tennis, and Basketball, as well as Athletics, which continues training this term. There have been some great performances from both a team and individual perspective, which has been fantastic to see. A special mention to Year 9 Cricketer Amitej Singh who made a hundred in the first game of the season, and to Year 8 student Ava Barton who has stepped up in the Middle A Basketball team, demonstrating her skills and leading by example.
Unfortunately our Year 7-12 Girls Softball team was left with no competition to play in this Term, after the Term 1 competition folded. As the only other school to nominate a team, we were able to organise a trial match this week against St Ignatius' College, and it was great to see our girls out there having a great time with their friends against some strong competition.
Please be reminded that the Term 4 season is quite short, as our Senior School teams (Year 10 to Year 12) will be finishing their competition season at the end of Week 5, and the Middle School teams (Years 7-9) will finish in Week 6. 
---
All Schools Athletics 
Last weekend we had a number of students represent the College at the VIVA All Schools games at Bridgestone Athletics Centre. This event is the state championships and the qualifier for Nationals, held here in SA at the end of the year. We would like to congratulate the following students for their participation: Max Swift, James Slape, Talia Cenko, Hayley Fuss, Maggie Robinson, Summer Hudswell, Ava Barton, Oliver Dixon, Jared Cenko, Christian Whitwell, Eamon Sibly and Layla Kinnane.
Congratulations to the following students who placed top three in the state for their events! 
Max Swift – 3rd U14 Boys in Hammer Throw and Shot Put
Oliver Dixon - 2nd in the U15 Boys 100m and 200m Hurdles
Ava Barton – 1st U15 Girls Pole Vault, 3rd in Javelin and 3rd in 200m Hurdles
Summer Hudswell – 1st in the U15 Girls Steeplechase, 3rd in the 3000m
Christian Whitwell - 1st in the U16 Boys Shot Put
Layla Kinnane – 1st in the U18 Girls 100m, 200m and 400m
Eamon Sibly – 2nd in the U18 Boys Triple Jump
---
School Sport SA Ekiden Relay
Ekiden, a long distance, multi-stage running relay, was established in Japan in 1917. This year, Mercedes College featured five teams in the 2022 School Sport SA Ekiden Relay, held in Week 1 at Bonython Park, and a much warmer day than expected had our 43 athletes fighting tough conditions.
A dip on the finish line by Christian Whitwell (Year 9) saw our Junior Boys Team claim victory over 20.6 kilometers by just 2 seconds, whilst our Junior Girls team came second. Individual congratulations go to Jon-Luc Catinari (Year 9), Kiara Coscarella (Year 9), Annabel Hage (Year 9), Jessica Mathers (Year 7), Christian Whitwell, and Ethan Zachos (Year 9) for being the fastest runners in their respective legs.
All of our participants showed great resilience and determination when the going got tough, and even more impressive was the camaraderie across year levels, with our runners going the extra mile to pace teammates.
Congratulations to all who competed, we already can't wait for 2023!
---
First Aid and Student Medication
Please ensure your child provides their coach with clearly labelled personal medication (including puffers and epi-pens) before ALL training and games. This will ensure that if anything was to happen, the player and coach knows exactly where the medication is rather than having to look through bags. Your child CANNOT participate in their training or game if their coach does not have their medication.
---
Student Achievements
Congratulations to Lucy Adams (Year 7) who has been selected in the U15 Emerging Athlete Development Program Squad for Basketball. This selection will see Lucy play in January 2023 at the Southern Cross Challenge in Melbourne representing the U15 Metro Girls team. An incredible achievement!
If your child, or someone you know in the Mercedes College community, has achieved highly in their chosen sport/activity please contact the relevant Sport Coordinator via SEQTA. Include as much detail as possible and include a photo if you can. The Mercedes College community would love to hear about it.
---
Tamae Ninos and Josh Archer
Girls' and Boys' Sport Coordinators
Feedback
We are committed to ensuring the Mercy Vine is an easy and pleasant experience for our readers. Please click here to provide us with your feedback.