Term 4, Issue No. 1 - 11 November 2022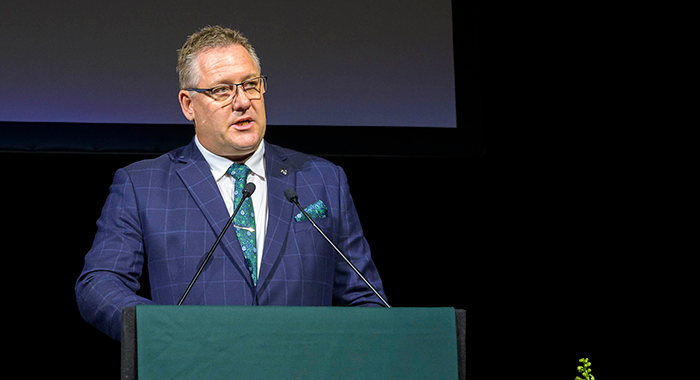 College Leadership
Energising pace
Like the dizzy daze of whirling on a hurdy gurdy – or carousel – the start of Term 4 has its own energising pace!
In the opening week's alone, Year 12 Graduation Ceremony and Mass, Footsteps Dance practice ahead of performances have been underway, our Year 3's have been up to the Woodhouse Activity Centre and our Year 5 graduates hosted their IB Primary Years Programme exhibition – and what a great insight to the deep inquiry based learning that was.
Throw in a Brass concert, Piano in the Parlour, Year 10 Geocaching, Year 12 SACE Art and Design exhibition, a 'Week without Walls', a moving assembly hosted by our Middle School to mark Remembrance Day and of course our Year 12 students are in the depths of final assessments and exams – there's a bit going on.
With Santa arriving in town tomorrow, we're delighted to host him here at Mercedes College on Sunday to wish everyone a Merry Christmas – and perhaps take a few orders! I look forward to seeing you there on Sunday from 2-5pm.
With full reservoirs and the Riverland experiencing flooding, it's clear we've all had an exceptionally wet winter. Here at Mercedes College the rain has pushed out some elements of our build, yet overall the programme remains on track. The various levels of our new precinct now visible and the preparation of precast elements off site are set to transform this area in early 2023. A big thank you to our staff – around half of who park off site daily – and families for your patience while development works are underway.
Achievements at Mercedes College are not limited to our talented, capable and energetic students. Together with our College Council we have reviewed governance arrangements and practices, including the Council's operations and structure. In keeping with our 'best-better' approach, we will shortly be calling for people to join our Council and Standing Committees – keep eye out for details and a big thank you to our current talented councilors and everyone who has contributed to date.
Together with Catholic Education SA having assessed applications, we will appoint an interim Deputy Principal from Term 1. Early next year, this position will be re-advertised, with the aim of attracting a high calibre candidate with a depth of education and people leadership experience to best complement our highly capable team.
As a proud International Baccalaureate world school from Reception to Year 12 with a record of excellence, we know that it takes a village to raise a child, and a great team of leaders, teachers, specialists and administrators to set students up for success so they can flourish.
At Mercedes College, we have an outstanding team, and I look forward to welcoming an interim Deputy Principal while we undertake further recruitment.
Feedback
We are committed to ensuring the Mercy Vine is an easy and pleasant experience for our readers. Please click here to provide us with your feedback.