Term 4, Issue No. 1 - 11 November 2022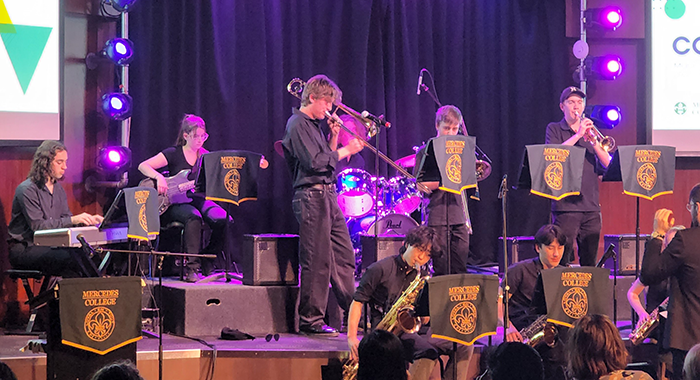 Band Auditions
Register now for auditions Friday 18 November
We are on the lookout for students who play any of the following instruments to audition for our 2023 bands.
trumpet
trombone
saxophone (alto, tenor and baritone)
flute
clarinet
piano
guitar
bass guitar
drums
We are aiming to form three bands next year, with plenty of live performance opportunities in the pipeline.
Belonging to a band (or choir) is a great way to meet people from across different year levels, and helps you develop you musical skills. You get to work with others towards common goals, demonstrate commitment and develop resilience -- plus so much more.
Click here to register your interest.
On the registration form you'll also find a link to audition material.
Be brave and come and audition!
We'll see you on Friday 18 November in MD201.
Lauren Vilanova
Music Key Teacher
Feedback
We are committed to ensuring the Mercy Vine is an easy and pleasant experience for our readers. Please click here to provide us with your feedback.