Term 4, Issue No. 1 - 11 November 2022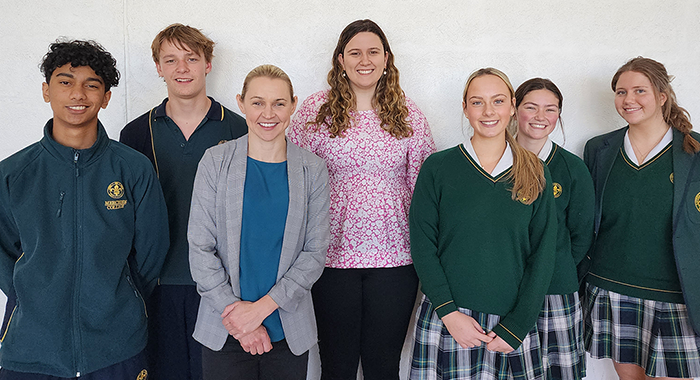 Celebrating our old scholars
MOSA Month
During October MOSA held a number of events celebrating our old scholar community.
---
Liturgy and Lunch | with our old scholars from the 1950s, 60s and 70s
---
Play Date and Tour | with our old scholars with pre-schoolers - all of them gorgeous!
---
MOSA Assembly | at our annual MOSA Assembly we shared some outstanding old scholar achievements. Our guest speaker was Bree Hargrave, former Sports Captain at Mercedes in 2000, and now representing Australia.
Bree's dream was to represent Australia as an individual athlete and at the age of 39 she's achieved this. She represented Australia in Cycling at the recent Commonwealth Games, recording personal best times and narrowly missing the bronze medal. Her story is one of persistence, resilience and hard work and students were inspired by her story.
---
Current Parents/Old Scholars Breakfast | 26 October
In late October we hosted a breakfast for our current families and current College team members who are also old scholars. With more than 90 families and in excess of 20 staff who are old scholars, this was really something special to celebrate.
First L-R Andrew Khabbaz (2009), Sarah Hartlett (2003), Lachy Jones (2007), Sarah Pfitzner (1994), Stephen Heuzenroeder (2008)
Second Current Parents Nick Pipinias (1995), Joe Maniscalco (1999), Ben Everett (1999)
---
Mimili Reunion | Celebrating 25 Years of STEP Mimili Treks
On Sunday 20 November we're hosting a reunion in the courtyard at The Torrens Arms Hotel from 2-pm to celebrate 25 years of Mimili Treks.
If you been on a Mercedes College Mimili Trek, join us as share memories about this amazing experience.
Click here to purchase your ticket.
---
Anne Morse
MOSA Executive Officer
Feedback
We are committed to ensuring the Mercy Vine is an easy and pleasant experience for our readers. Please click here to provide us with your feedback.