Term 2, Issue No. 2 - 10 June 2022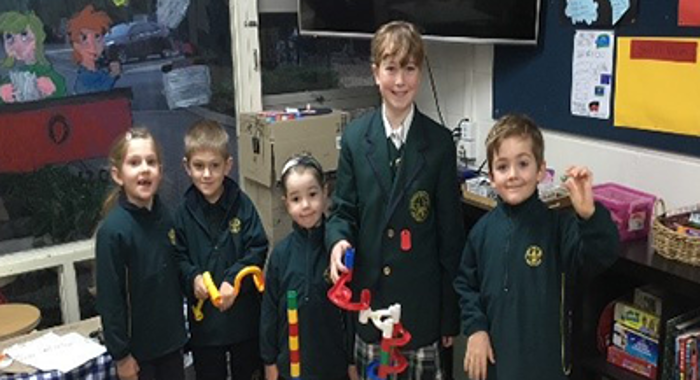 Out of School Hours Care
Winter fun with OSHC
Warming welcomes and the Winter Vacation Care Program
Warm winter vibe before school
The cold weather certainly seems to make everyone extra hungry! Knowing this, we decided to reimagine our winter menu to include delicious cooked breakfast options. We extend a warm invitation to all our OSHC friends to join us in our Café where our chefs/educators will be on duty to cook breakfast for you! All you need to do is place your request on our order form and relax with friends while your meal is being prepared. What a great way to start the day. Remember, breakfast is the most important meal of the day and will set you up for a productive and energetic morning. Come with empty tummies for us to fill and after breakfast we'll get into some games (Uno is a firm favourite followed closely by the Marble Run...)
---
Reconciliation Week
One of the highlights on our events calendar is National Reconciliation Week. This year we wanted to mark the occasion in a different way. Already we have children taking it in turns to read an Acknowledgement of Country as part of our daily routine, in fact many can recite the Acknowledgement by heart and they are very respectful and articulate when explaining what this means to the Indigenous community and to those of us who work and play on Kaurna land.
As we endeavour to further embed Indigenous culture into our OSHC program, we are encouraging children to write their own Acknowledgement of Country. They have highlighted words that they would like to incorporate and it's now time to sit down for a writing intensive.
Many of us are keen to add more Kaurna words to our vocabulary, especially greetings, and last week children made colourful friendship bands in the traditional colours and decorated a 'Rainbow Snake', which will soon find its own special spot in our room.
---
Winter Vacation Care Program
We have very much enjoyed planning our Winter Vacation Care program, which we develop in consultation with our families and children. It is now ready for you to download and explore, and we look forward to your company during the holidays.
Debbie Goss
Director OSHC
Feedback
We are committed to ensuring the Mercy Vine is an easy and pleasant experience for our readers. Please click here to provide us with your feedback.