Term 2, Issue No. 2 - 10 June 2022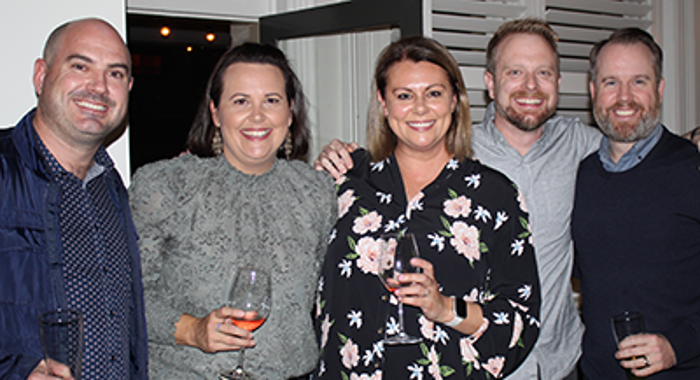 MOSA
Success stories, reunions and your chance to party
Celebrate our Old Scholars and join us for Christmas in July
South Australia's 40 Under 40 Awards
One of the proudest things we experience as a College is seeing our Old Scholars finding success, so today we are very proud to see three Old Scholars in the InDaily Top 40 Under 40 Awards.
Davie Fogarty (class of 2012) took out the Entrepreneurial Award in recognition of his company The Davie Group, producers of the winter favourite The Oodie.
Also listed in the Top 40 is Adam Gerard (class of 2001), who is CEO at Cabana Productions, and Lauren Whiting (class of 1999), founder of Lift Cancer Care Services.
Our International Baccalaureate R-12 program, which runs alongside the SACE curriculum in Senior School, truly instills a whole-of-person education not solely focused on academia. We believe that the skills and values learned at Mercedes College have a big influence in the successes achieved in all aspects of our Old Scholars' futures.
Congratulations to Davie, Adam and Lauren, and we hope that your success continues to grow!
See the full list of winners here.
---
Class of 1992 30 Year Reunion | Saturday 21 May 2022
On Saturday 21 May Old Scholars from the Class of 1992 celebrated their 20 year reunion at The Torrens Arms Hotel.
Attendees enjoyed catching up and sharing stories of their exploits since leaving Mercedes College. We were especially delighted to welcome a number of Old Scholars who travelled from interstate for the occasion.
---
Class of 1997 25 Year Reunion | Saturday 28 May 2022
On Saturday 28 May the Class of 1997 got together, also at The Torrens Arms Hotel to celebrate their 25 Year Reunion. While COVID contributed to smaller numbers being able to attend, those who attended had a blast! Lots of laughs were shared as they reminisced about old times. We were delighted to welcome Old Scholars from Melbourne and Cairns in addition to locals.
---
MOSA Christmas in July | 2 July 2022
MOSA's major fundraising event for 2022 is a very festive Christmas in July. Open to anyone in the Mercedes College community looking to support MOSA and their generous scholarship, the event will include a fabulous grazing Christmas feast, a bar, dancefloor and many chance to go home with a prize!
With the wintry weather hitting hard already, we've moved the event to the cosy indoors of the Junior School Hall and hope you'll join us on Saturday 2 July.
Book your tickets now (book by midnight tonight - Friday 10 June - and go in the draw for a $100 voucher for Bar Torino!)
Feedback
We are committed to ensuring the Mercy Vine is an easy and pleasant experience for our readers. Please click here to provide us with your feedback.