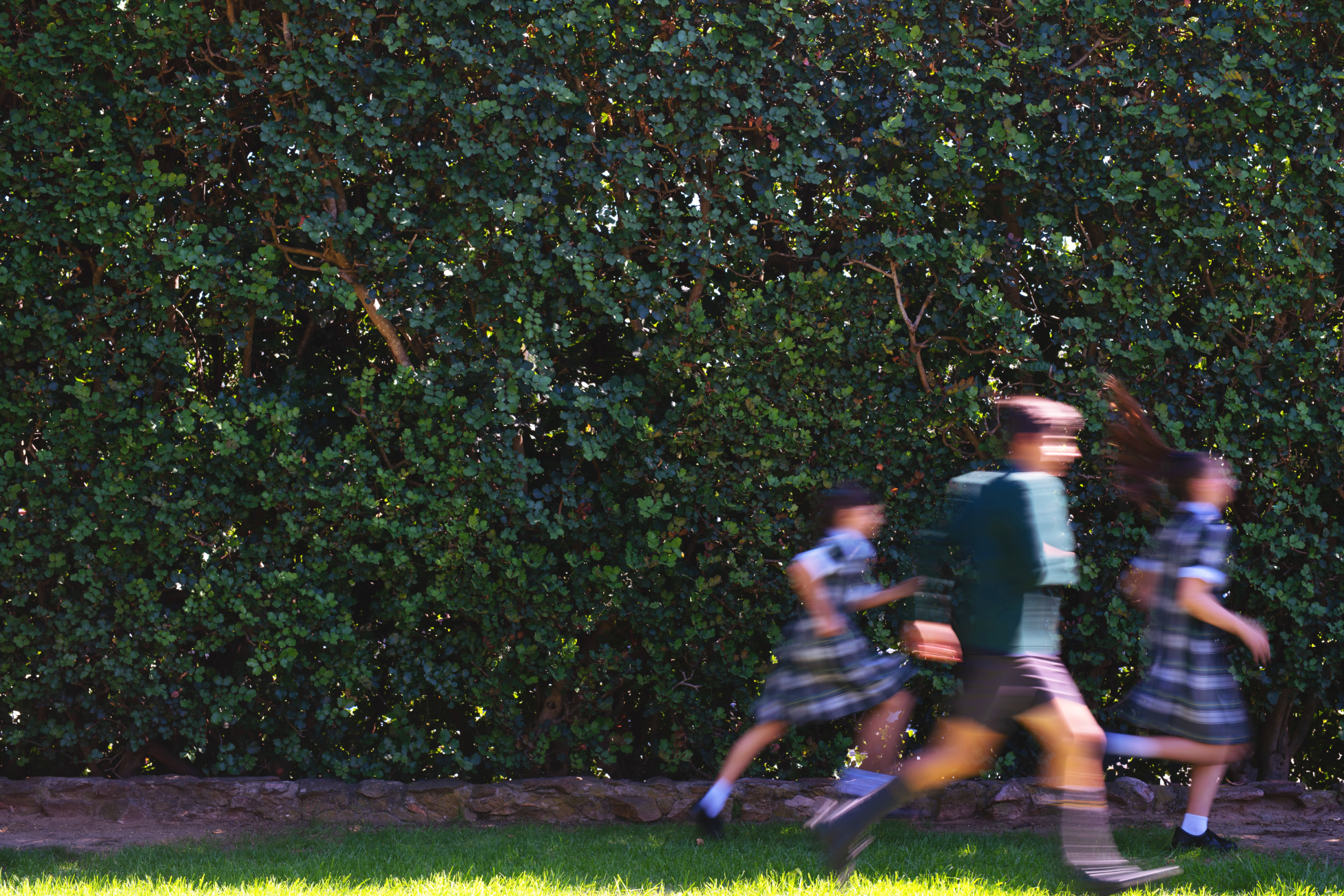 Mercy Vine
Term 3, Issue No. 2 - 2 September 2022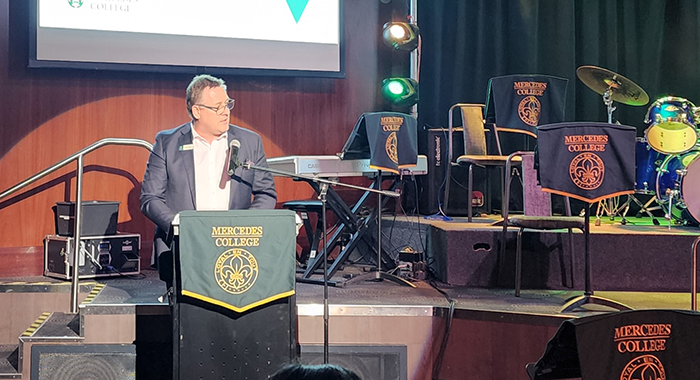 College Leadership
Term 3 is beautifully big
Term 3 is beautifully big, with Intercol, our music showcase CONVERGE, Book Week, and the start of subject and pathway discussions.
Right across our entire College community there's great experiences and excitement on offer. Fitting, then, to also have a pupil free day as an opportunity for students to pause and reflect on their efforts, and for our teachers, education specialists and support personnel to come together as a team.
---
Another key milestone was attained with the 'turning of the sod' for our High Performance Arts and Sports Precinct this week. Working with our builders, we were fortunate to have some students participate in Deacon Andrew Kirkbride's blessing of the site, for the builders who will work there, and the students who will follow once complete. You can see more about this in a separate article.
---
As we start identifying senior students' subject selection preferences and developing 2023 Timetables, the learning pathways provided by the International Baccalaureate (IB) programme at Mercedes College continue to provide a rigorous learning framework.
Mercedes College is proudly South Australia's only Catholic school offering the IB curriculum from Reception to Year 12, and one of just a handful of schools delivering the programme at all three levels:
IB Primary Years Programme for Reception to Year 5 students.
IB Middle Years Programme for Year 6 to Year 10 students.
IB Diploma Programme for students in Years 11 and 12, plus the option to complete the South Australian Certificate of Education if they wish, starting with their Personal Learning Plan in Year 10.
Regardless of their choice, having studied the IB programme up to Year 10, students are well equipped for success. That's because no other curriculum more effectively opens their minds to a life of independent learning or more comprehensively prepares students for life in an increasingly intercultural world.
As part of their Personal Learning Plan in Year 10, students participate in vocational psychological testing, and meet with our Student Pathways Coordinator. By working with our highly capable specialists, students identify future employment avenues that appeal to them, tertiary options, pre-requisite needs and so on.
Our Year 11 and Year 12 students also gain insights from a wide range of people and professionals, when old scholars return to the College to share their lived experiences. Guest speakers share information about wide ranging career pathways, from business ownership, policing and working across the emergency services, to medicine, law and criminology.
Students at Mercedes College are supported and encouraged to identify and follow their own path, and may select subjects from an array of IB, SACE and VET offerings. This includes Psychology, Exercise and Sports Science, Applied Fashion Design and Technology, Aviation, Design Fundamentals, and Electronic Music Production and Performance, to name just a few.
Students' study areas of interest are supported and encouraged and can form part of their final certification as graduates of Mercedes College.
In Year 12, our students have an added focus on preparing for what comes after graduation – and that's a path they again choose with the support of our advisors.
Through the IB and the SACE we educate the whole person, developing capability, capacity, skills and confidence in recognition of our well-developed Mercy Keys, or values. As IB pioneers in Australian education, we have evolved our programme to reflect ongoing changes in employment markets and the tertiary education sector, ensuring our graduates are sought after by universities and employers.
If you would like to know more about the pathways on offer at Mercedes College, you are welcome to contact our Heads of School and our Student Pathways Coordinator.
---
Andrew Balkwill
Principal
Important Dates
Monday 26 September | Beginning of Mercy Week
Friday 30 September | Mercy Day Mass
Feedback
We are committed to ensuring the Mercy Vine is an easy and pleasant experience for our readers. Please click here to provide us with your feedback.