Term 3, Issue No. 1 - 5 August 2022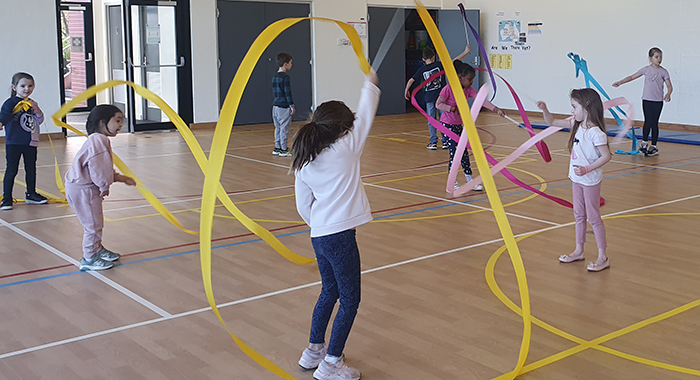 Out of School Hours Care
Winter warmers at Vacation Care
New friends and fun times
We have enjoyed a happy start to Term 3, officially welcoming some new friends who we met during the winter Vacation Care programme. Spending time with us during the holidays made all the difference to their confidence and it's lovely to see them blossom, making friends and feeling comfortable with the College surrounds.
---
One of our favourite activities during Vacation Care was the creation of lava lamps, based on the iconic décor item popular in the 1960s due to its mesmerising motion of colourful liquid. We also extend our thanks to Ann from It's Not Garbage for putting together an inviting array of bits and pieces for our creative pursuits that would have otherwise have ended up in landfill.
The roller disco was certainly a hit, with the upbeat music softening the inevitable spills, and we had fantastic feedback about our gymnastics workshop. We hope to repeat these new activities to future programmes.
In fact, we have already done some very productive brainstorming for the spring Vacation Care programme and have enough ideas to keep us going until 2023!
---
Term 3 Out of School Hours Care
This Term our activities will be based on the 'curiouser and curiouser' adventures of Alice in Wonderland. Many of us have read the book, and we have now watched the delightful Disney animated version (not for the last time, I'm certain).
We love Alice for being a magical, brave little girl, and have had fun decorating our room in preparation for a Mad Hatter's Tea Party in Week 5 - stay tuned!
---
Debbie Goss
OSHC Director
Feedback
We are committed to ensuring the Mercy Vine is an easy and pleasant experience for our readers. Please click here to provide us with your feedback.