Term 3, Issue No. 1 - 5 August 2022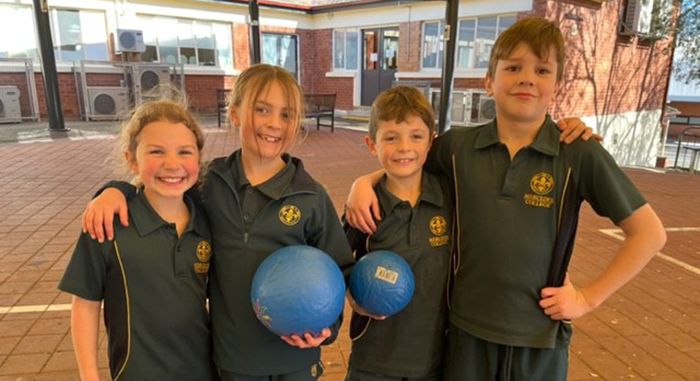 Junior School News
Reflecting on learning and the coming Term
Looking ahead to an inspiring, powerful, challenging and engaging Term 3
Thank you to our students, families and staff for a positive and successful start to Term 3. We trust you have enjoyed a relaxing and much-needed break from the routine and expectations that school days can involve. Term 3 is always busy and productive, and we look forward to the breadth of opportunities students will have to develop their knowledge, skills and relationships.
The College continues to monitor health advice regarding COVID measures and we will continue with our strong and responsive management plans. Our priority is your child's education, with consistency of teaching and learning.
We warmly welcome Ms Lydia Mc Carron, who is teaching our Year 3 students. This is going to be a wonderful Term filled with powerful, challenging and creative learning experiences. I am excited to see where this will take us as a learning community!
---
Student-led Learning Conferences in Week 3
At the halfway point of the year it makes sense to pause and reflect on our learners' progress and successes. Sharing with parents and caregivers allows students to build ownership and demonstrate their understanding of learning situations. With the support of our teachers, students have the opportunity to select and share evidence of learning that captures their strengths, progress, and next steps, including the IB PYP Learner Profile, knowledge, concepts, skills, attitudes and ways they have taken action.
What you will observe at the Conferences in Week 3 is our students being true PYP learners; taking the driver's seat to lead and present the conference, reflecting on their learning journey so far. It is a special opportunity for us to reflect on just how much our students have progressed in their learning since the beginning of the year. I have no doubt that there will be many smiles and special moments as they share with you next week.
---
Staying safe online during the winter months and all year round
Families often communicate to us that they see an increase in children accessing social media during winter and the school holidays as they connect with friends and family. At the College we have our ICT Acceptable Use Policy and ICT Acceptable Use Student Agreement to support safe, respectful, and appropriate device use and internet access and monitor student use closely in the Junior School. Whilst we have clear expectations around students' use of their devices at school, we know that for families at home that this can be a challenging space to navigate. Earlier in the year we shared our family online safety contracts to help set up appropriate measures at home.
We will continue to educate and inform students, and through the Mercy Vine and Seesaw we will continue to provide guidance to families as we move into the second semester.
The government's esafety website provides useful information from the eSafety Commissioner in support of families and educators, and includes a regularly updated section for parents.
---
Kellie Osborn
Head of Junior School
Feedback
We are committed to ensuring the Mercy Vine is an easy and pleasant experience for our readers. Please click here to provide us with your feedback.