Term 3, Issue No. 1 - 5 August 2022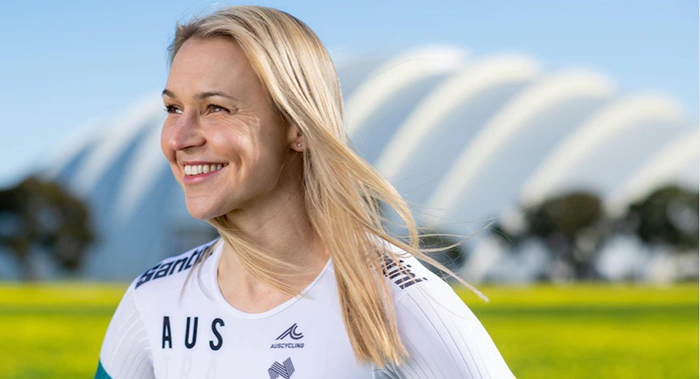 MOSA
Old Scholars thriving, connecting, and giving back
Successes on the local and global stage
Congratulations Commonwealth Games athlete Bree Hargrave
Old Scholar Bree Hargrave (Class of 2000) is currently representing Australia in Birmingham in Women's Sprint Cycling and has performed extremely well, narrowly missing out on a medal in the Women's Track Sprint final.
We are very proud of Bree, who has out-performed cyclists half her age and been an inspiration to so many of our young cyclists who aspire to represent their country.
Main image: ABC News, Che Chorley
---
Class of 1991, 30 (+1) Year Reunion | Saturday 30 July 2022
On Saturday 30 July Old Scholars from the Class of 1991 celebrated their 30 Year (+1) Reunion with drinks and a College tour followed by a celebration at The Torrens Arms Hotel. It was the first time since the arrival of COVID that we have been able to have a reunion on-site, and some Old Scholars had not been back to the campus for many years.
We were also delighted to welcome back former teachers Tony O'Doherty and Josh Roach, and old yearbooks provided many great memories of Mercedes College 30 years ago.
---
MOSA Career Mentoring
More than 35 Old Scholars will return to Mercedes College on Friday 19 August to participate in our Year 11 Career Mentoring Programme. Students will have the opportunity to hear from former students currently undergoing tertiary study, along with those now qualified and working in their chosen field.
In a show of the positive impact our Career Mentoring Programme has on our students, we are seeing fabulous interest from our Class of 2021 in joining the Programme to share their experiences in teriary study and further training after graduation. We're excited to welcome them back to Mercedes College, and to learn from them.
---
Anne Morse
MOSA Executive Officer
Feedback
We are committed to ensuring the Mercy Vine is an easy and pleasant experience for our readers. Please click here to provide us with your feedback.