Term 4, Issue No. 2 - 12 December 2022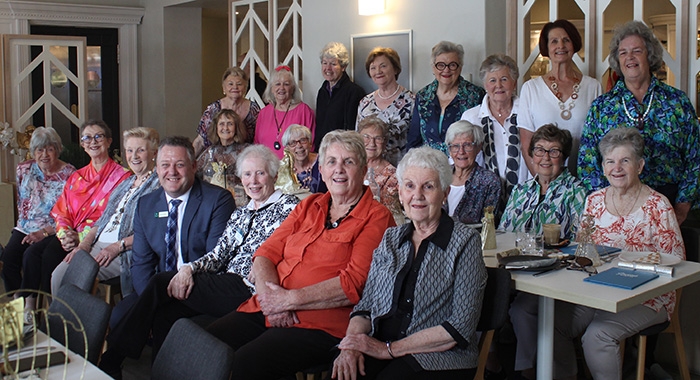 MOSA
Old Scholars and milestones
Original Old Scholars and Mimili milestone
1950s and 60s Old Scholar Christmas Lunch
Old Scholars from the 1950s and 60s enjoyed catching up at Piccoli Piatti in North Adelaide to celebrate their Christmas Lunch. Many in attendance have remained in touch for more than 60 years and enjoy getting together on a regular basis, and they were delighted to welcome Principal Andrew Balkwill to the event when he called in to wish them a Merry Christmas and thank them for their ongoing support of MOSA.
Mimili Trek Reunion – Celebrating 25 Years
Past Mimili Crew and Trekkers recently gathered at the Torrens Arms Hotel to celebrate 25 years of STEP Mimili Treks.
We were delighted to welcome Past Principal Chris McCabe, and past staff members John Gibson and Joy Leaver, who were all staunch supporters of the STEP Programme and the early Mimili Treks. Lachy Jones paid tribute to Steve Wasilewski for his unwavering passion, commitment and support to achieve this outstanding milestone and we look forward to hearing this special experience pop up in students' favourite memories well into the future.
Anne Morse
MOSA Executive Officer
Feedback
We are committed to ensuring the Mercy Vine is an easy and pleasant experience for our readers. Please click here to provide us with your feedback.