Term 1, | Issue No. 3 - 13 April 2022
Junior School Swimming Carnival
Junior School Swimming Carnival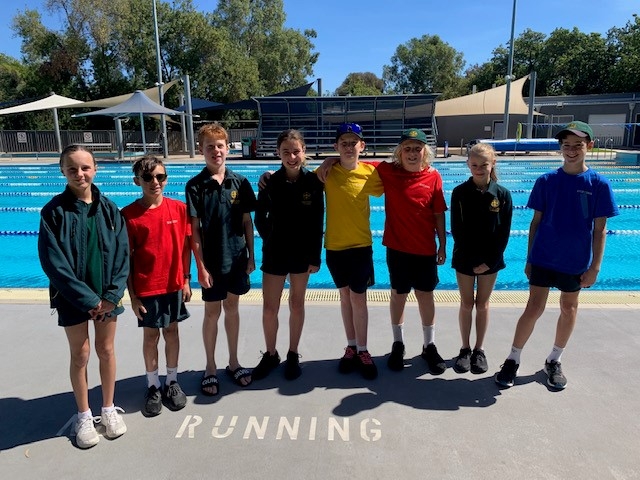 Junion School students participated with enthusiasm and displayed tremendous House spirit on Friday 1 April at the Unley Swim Centre.
Races were held across the pool (approximately 25 metres) and the length of the pool 50 metres for each stroke.
Many excited Reception to Year 5 students proudly competed for their House and had lots of fun in the novelty events. The weather was perfect and it was a great way to further develop and celebrate our Year 2-5 students swimming skils following a week of swim safety lessons (pictured are some of our Year 3 students).
Thanks to all parents who supported the carnival, plus our Staff and fabulous Year 6 House Leaders (pictured) who helped support this great event.
Congratulations to all participants to contributing to a wonderful carnival. McAuley was our winner on the day!
1st | McAuley
2nd | Fitzpatrick
3rd | Dalton
4th | Barry
Tracey Cramond
R-7 Carnival Coordinator | PE Teacher
School photographs | order before 6 May 2022
Join our Craft Club
Like Ivy and Mikhail (Year 6, pictured) you can learn new skills, including how to sew. Neither had sewn before yet have achieved so much.
Junior School Craft Club | Monday, Art Room MB101, at lunchtime every even-numbered week during Term
Middle School Craft Club | Monday, Art Room D206, each odd-numbered week from 3.30-4.15pm during Term
Belinda Zieleniecki
Craft Club Coordinator
Feedback
We are committed to ensuring the Mercy Vine is an easy and pleasant experience for our readers. Please click here to provide us with your feedback.