Term 1, | Issue No. 3 - 13 April 2022
From the Director of Mission
Easter blessing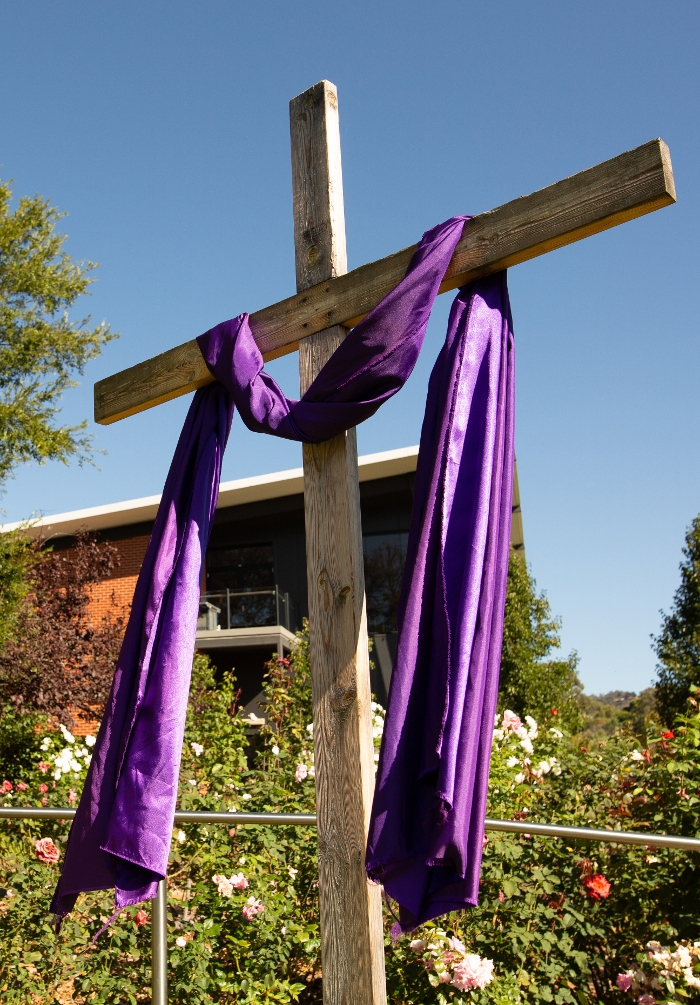 We have been in the season of Lent, which began on Ash Wednesday six weeks ago. During this time, we have been asked to commit ourselves to Prayer, Fasting and Almsgivings, using our hands, our hearts and our voices to turn to God.
Lent ends on the evening of Holy Thursday when the church celebrates the three holiest days of the year – Holy Thursday, Good Friday, and Easter Sunday. May all our families have a happy and holy Easter break.
These past few weeks, students busily prepared their stalls and fundraisers for Caritas Day. All money raised supports Project Compassion for Caritas.
Our Junior School's student representative council, supported by Head of Junior School Kellie Osborn, initiated support for the people of Ukraine this Caritas Day, encouraging a gold coin donation for the Caritas Australian Ukraine Crisis Appeal, with opporutnity for people to dress in blue and yellow.
We stand with our families of Ukrainian heritage, our thoughts and prayers are with you. Prayer for the people of Ukraine has been shared by our students on several mornings these past weeks.
Blessings
Therese Wilson
Director of Mission\
School photographs | order before 6 May 2022
Join our Craft Club
Like Ivy and Mikhail (Year 6, pictured) you can learn new skills, including how to sew. Neither had sewn before yet have achieved so much.
Junior School Craft Club | Monday, Art Room MB101, at lunchtime every even-numbered week during Term
Middle School Craft Club | Monday, Art Room D206, each odd-numbered week from 3.30-4.15pm during Term
Belinda Zieleniecki
Craft Club Coordinator
Feedback
We are committed to ensuring the Mercy Vine is an easy and pleasant experience for our readers. Please click here to provide us with your feedback.