Term 1, | Issue No. 3 - 13 April 2022
ARTStanding
The Arts are abuzz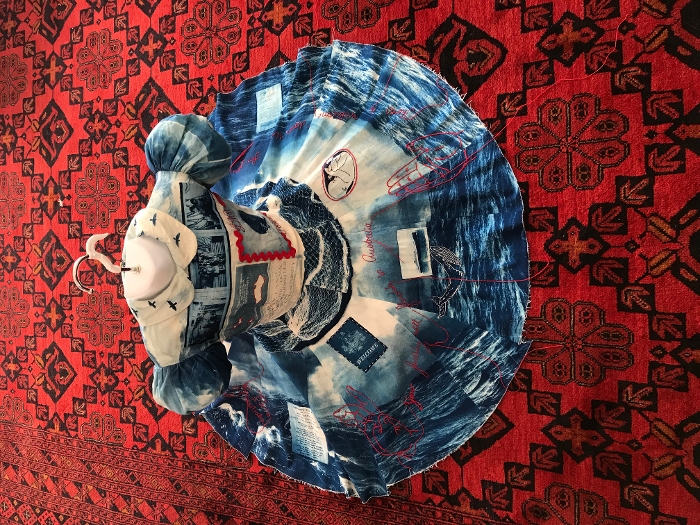 The Arts are abuzz with student and Arts teacher success stories! It is a pleasure to share with you the following news:
Kaitlyn Greatrex (Year 12 International Baccalaureate Diploma Music 2021) is going to Los Angeles in 2022 for a Summer Intensive Music Program. Kaitlyn will work with music industry leaders who have worked with the talented likes of Ariana Grande, Mariah Carey, Jennifer Lopez, Beyoncé, and Rhianna. We wish Kaitlyn Greatrex well in her musical endeavours.
Raffael Raschella (Year 12 SACE Music 2022) has released his own original music on Triplej Unearthed, making connections with radio and the music industry, with more Indie-Rock/Indie-Pop music to come! Congratulations Raffael!
Inaugural Year 10 Sound Production class commenced Semester 2, 2021 under the initial direction of Dr Loretta Bowshall-Freeman, and will occur again in 2022. Students meet music industry leaders, in the fields of production, recording, media, and marketing.
Our inaugural Year 10 Dance class is preparing our students for participation in the 21st Century by equipping them with transferrable skills; including critical and creative thinking skills, personal and social skills, and intercultural understanding. Dance develops individuals to be reflective thinkers who can pose and solve problems, work both independently and collaboratively with a foresight to strengthen their understanding of society, the world, and the role we play within it. Our Dance teacher, Mrs Natalie Goodair is engaged with current working industry professionals; including directors, choreographers, and musical directors. Students will be engaged with invaluable extension opportunities for those wishing to pursue a career on stage or within other aspects of the Performing Arts.
The Design and Visual Arts Departments are currently working very closely with College Leadership and engaged builders to expand upon opportunities for Mercedes College students, introducing state-of-the-art technologies for innovative design and visual art learning and engagement.
In March 2022 Year 10 Visual Arts students were involved in an Outreach Workshop with the Art Gallery of South Australia. This experience brought aspiring student artists together with experienced artists, to experience different media in artistic expression.
Congratulations to our Drama Key Teacher Ms Sandy Lee who has won the popular and well-known role of Pinocchio in the forthcoming Production of Shrek at Balaklava Community Arts. We cannot wait to see Ms Lee on stage later this year!
Congratulations to our Visual Arts Key Teacher Ms Lisa Coultas who has entered into the Zart Art National Teacher Competition. The National Teacher-Artist Prize Exhibition will be held in Melbourne, Victoria. We wish Ms Coultas all the best for her beautiful entry titled Journey Dress.
On a personal note, later this year during the September holiday break, I will be working with like-minded musicians on a new production for the West End, London. I look forward to once again catching-up with international colleagues; albeit, online. Under normal circumstances I would fly over during our holiday break, but I and others have decided to ere on the side of caution and artistically collaborate online.
The Arts Faculty looks forward to engaging in innovative arts-experiences, with students and professional colleagues in 2022.

Dr Loretta Bowshall-Freeman
Learning Area Leader Arts R-12
School photographs | order before 6 May 2022
Join our Craft Club
Like Ivy and Mikhail (Year 6, pictured) you can learn new skills, including how to sew. Neither had sewn before yet have achieved so much.
Junior School Craft Club | Monday, Art Room MB101, at lunchtime every even-numbered week during Term
Middle School Craft Club | Monday, Art Room D206, each odd-numbered week from 3.30-4.15pm during Term
Belinda Zieleniecki
Craft Club Coordinator
Feedback
We are committed to ensuring the Mercy Vine is an easy and pleasant experience for our readers. Please click here to provide us with your feedback.