Term 3 Issue No. 2 - September 2

The Arts Corner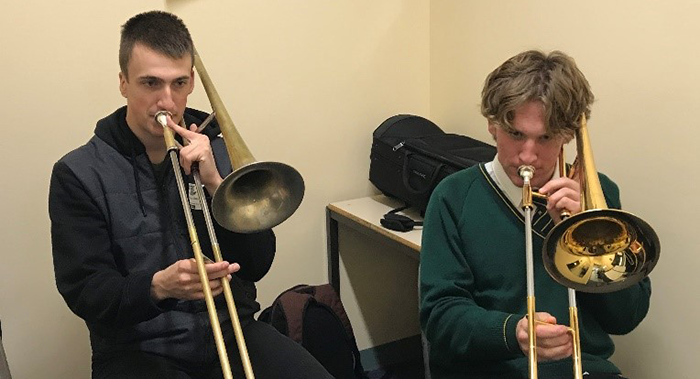 Instrumental music concert series on the horizon
Coming mid-September.
Instrumental Music Concert Series
Every child who learns an instrument at Mercedes College has the opportunity to perform during the season of Instrumental Music Concerts.
Our season starts in mid-September with a joint Piano and Guitar performance, presented by students of Patricia Heller and Lincoln Brady, and then various dates until 10 November.
Most performances are in Strathspey's Parlour, with piano students able to perform on the grand piano. Other performances are scheduled using our Senior Music room.
Stay tuned for further updates, including invitations to your child's performance.
Australian Music Examination Board (AMEB) Exam Results
Congratulations to Nicholas Oleksyn (5AK), who achieved a grade of A+ in his recent AMEB Piano for Leisure exam.
Nicole Moxham
Instrumental Music Programme Coordinator R-12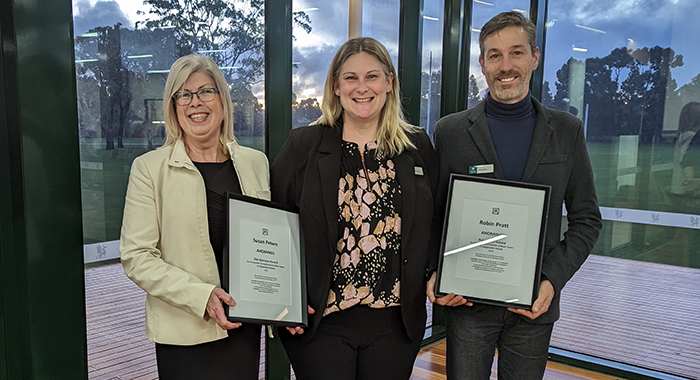 Awards and accolades
With our music showcase CONVERGE hitting the high notes this week, congratulations to all performers from Years 2 to 12 who put on a fantastic show. We can't wait to share more from this major event in our next edition. (You can catch a glimpse of the night on our Facebook and Instagram pages, too!)
---
Congratulations!
Two familiar faces in our Music Department, Sue Peters and Robin Pratt, were recently awarded certificates that recognise their many years of service to the Mercedes College Music Department.
Sue Peters has worked at a number of Catholic schools in South Australia, including Mercedes College for more than 14 years. Teaching piano and accompanying choirs, Sue's outstanding service was recognised with the Don Burrows Award for Long Service of Music Tutors in Independent Schools.
Our Director of Guitar, Robin Pratt, received the Bob Hower Award for Exemplary Contribution of Music Tutors in Independent Schools.
Mercedes College students are incredibly lucky to have excellent music tutors and we congratulate Sue and Robin on this special achievement.
---
Catholic Schools Music Festival
Back at the impressive Adelaide Festival Theatre, the Catholic Schools Music Festival will run over four nights from Monday 26 to Thursday 29 September. Our Festival Choir, comprised of Year 5 and 6 students will be performing on the Tuesday night, along with around 400 students from other schools.
Mercedes College is also honoured to be supporting this Festival with two support acts – Year 12 pianist, Katarina Samaras, will feature as a soloist on the Monday night, and our Vocal Jazz Ensemble performing on Tuesday.
Tickets for these performances go on sale Monday, 5 September from Ticketek.
---
Lauren Vilanova
CEA Music Coordinator R-12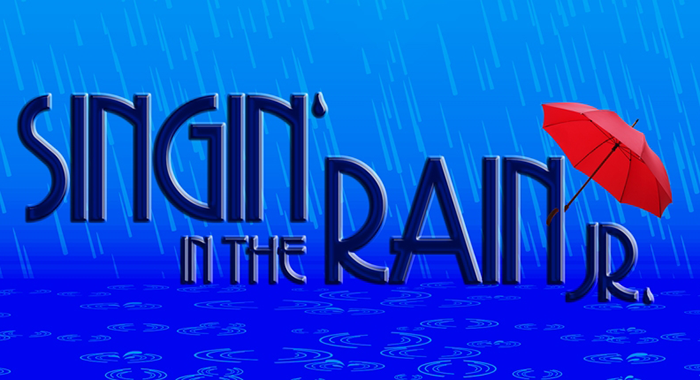 Just singin' and dancin' in the rain
Our Year 8 Arts students are working towards their November artistic showcase, which will include an exhibition of art and a performance of Singin' in the Rain Jr.
In addition to forming the show's cast, students are grouped into classes covering choir, costume, tech, art, and props/sets, providiing an immersive experience of live theatre.
This year our students will perform at the Goodwood Theatre.
Some reflections from students so far:
"It has been amazing already doing drama, I am in the ensemble crew and it is a blast to be in the musical, watching how it is created. Everyone has had a chance to be on stage, and while watching others audition for 'All I do is dream of you' we can get to know the other cast."
Freya McBryde, Cast Class
"So far this term, we have been investigating the clothing styles and characteristics of the 1920s through character development, researching our own mood boards, and undertaking tasks talking about the 1920 appearance. First, we created mood boards for each of the four main characters, then started to fill out a character development sheet, which will aid us with how we see the characters. From researching the emotion of colours, lines and expanding our general knowledge of the era, we know not only how the costumes will look, but what kind of person each character is."
Ella Harvey, Costume Class
"The music class has been looking at a range of different songs to learn for our Year 8 musical, Singin' In The Rain Jr. Each lesson we have been splitting into small groups to learn each song. When we are not in groups, we are together as a class around the piano with Mrs V, or with the Drama class putting our music together. The songs we are learning now are Moses Supposes, Fit As A Fiddle, All I Do Is Dream Of You and Singin' In The Rain."
From the Music Class
We'll keep you up to date with our progress, and look forward to you joining us for our big production in November.
Sandy Lee
Drama Key Teacher 6-10, SACE and IB Theatre
Monday 26 September | Beginning of Mercy Week
Friday 30 September | Mercy Day Mass
Feedback
We are committed to ensuring the Mercy Vine is an easy and pleasant experience for our readers. Please click here to provide us with your feedback.